2015 has so far been a very rubbery year, which is not a bad thing at all, but July was a month where Colin and I were able to indulge in getting out on our bikes, we had some great days out in the sun. July also ended with me getting into my rubber catsuit and toesocks once more and heading down south for another extended session encased in the stretchy slick black stuff. We also helped Echo and PJ to move into their lovely new home where the seed of getting a new car was sown during a conversation with Echo.
August
First day of this month marked another special occasion. After spending the night wearing my catsuit and toesocks, I readied myself for the rest of the day in the same gear. Devilkink encouraged me to wear my catsuit on the journey down to see them as the day which followed was a day out at Brighton Pride in full rubber as a pup in a crowd of thousands! Publicly exhibitied in my skintight rubber and puppy hood, but in a group of other rubber and leather pups plus some handlers this wa a remarkable day out in the safe company of friends. I'm proud to say that I managed to cope with a full 24 hours in rubber though my suit did bear the brunt of the extended use with a slight failure of the ass zip.
August was going to be a busy month though, GearBlast:UK was at the last weekend of the month and because of this we would be run off our feet organising and entertaining. The days before and after the event would generally be pervy and social but the weekend itself was a success with both nights pushing my personal comfort limits with being extrovert, but also satisfying with a munch, gear market and gear karting filling the weekend with pervy activities for over 60 guys at any one time.
September
The comedown from all of this was terrible though, two weeks of the best friends and pervy activities was hard to get over. Planning for 2016 was soon under way.
A less than pervy month, but one which brought the biggest purchase of my life so far. We upgraded our main car from an 8 year old Honda Civic to a three year old Vauxhall Ampera. Will be paying this car off for a few years now but it's saving us bucket loads in fuel (it's a range extended Electric Vehicle or 'E-rev') which we are incredibly happy with though ownership isn't without its hiccups.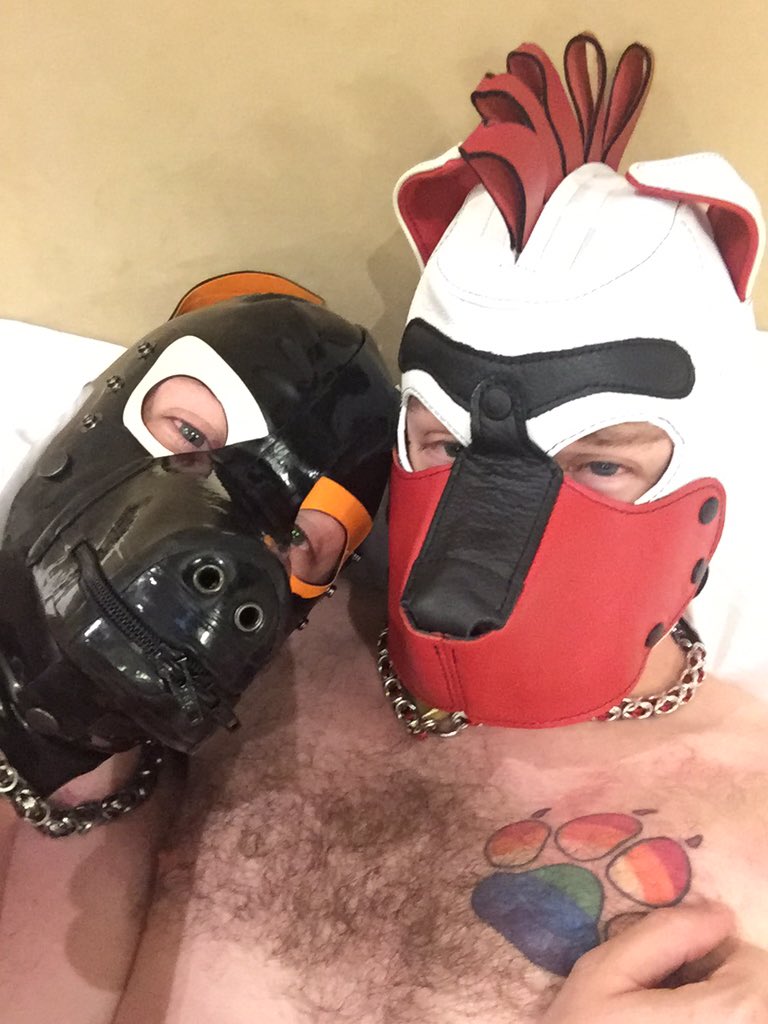 Zukipup visited us for a long weekend and we enjoyed some great food and pervy pup time together.
I also got to hook up with Martinisoft (who I met and had a very pervy and intimate time with at GearBlast:USA) for a weekend of fun and fuzzyness in London. Though I wasn't in a fursuit, it wa
s great fun meeting other furries at the LondonFurs halloween meet. It renewed my interest in making my own fursuit and also gave me a great deal on confidence after spending a wonderful weekend with my favourite Stormy.
November
Another return visit to see Echo and PJ ended up with my pupped up and taking my medium tail easily for a change, then tied up in the cage whilst Colin ended up in the sling. A great pervy weekend that would mark our last visit to the pair in 2015 sadly. We have arranged a visit in January to pup out and attend the first Pup Social in 2016.
Unfortunately we had a couple of weekends arranged which got cancelled at the last minute, this left us with spare time we didn't know how to fill.
The final leg of the year would prove to be a little bit of a rollercoaster, with a visit from a lovely pair of pups called Zeus and Hades showing us there are some genuinely sweet and humble people that we haven't met yet.
As I write this, the rest of the year has yet to happen, but the plans include a visit from long time friend Rubbot for Christmas evening and following weekend. Although I'm working during the following week (it had to happen at least once!) we will also be hosting Devilkink and Armalyte over the new year, with some delicious plans for food, and hopeful ones for pupping out, we shall be seeing in the new year in (semi) new gear.
I wish you all a very happy Christmas and new year, looking back over what I have done in this brief summary, I would be tempted to rattle on for pages and pages. I set out to make this as short as I could, so if I have missed something then it's because I'm tired and wasn't intentional.
It's been good, 2016 is shaping up to be even better.